UPDATE:  Our 5,000 …6 Volume CD sets are out of stock.
HOWEVER, we have placed all of the talks on this website and you are welcome to listen or copy the talks for personal use at not charge.
The following is the basic design of the carrying cases and labels for the six volume CDs.   
The jacket is  made out of hard paper and will have a book appearance measuring 5″ high and 5.5″ wide with a front, back and an inside left printable area with an opening for the CD and an inside printable right side.
Cover designed by:
Debbie Edwards
palette2@swbell.net
Label designed by:
Royce Butler
royce@fishbowlstudio.com
Comments or suggestions
David Risener
gospel@NewTestamentChurch.org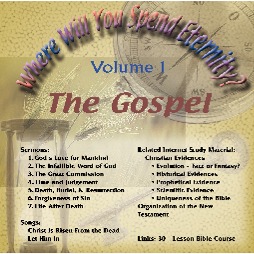 Front Cover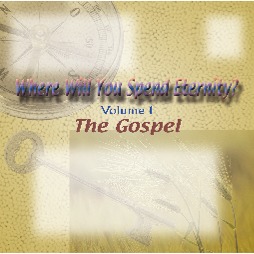 Back Side of Carrying Case
Used for a "Contact Label" (lower area)
for the congregation giving these out.
~~~ or ~~~
May also be used for mailing address (lower area)
Contact info placed in upper-left corner.
Stamp placed in upper-right corner.

To Enlarge, Click on Picture
| | | |
| --- | --- | --- |
| | | |
| CD I  Label | | CD II  Label |