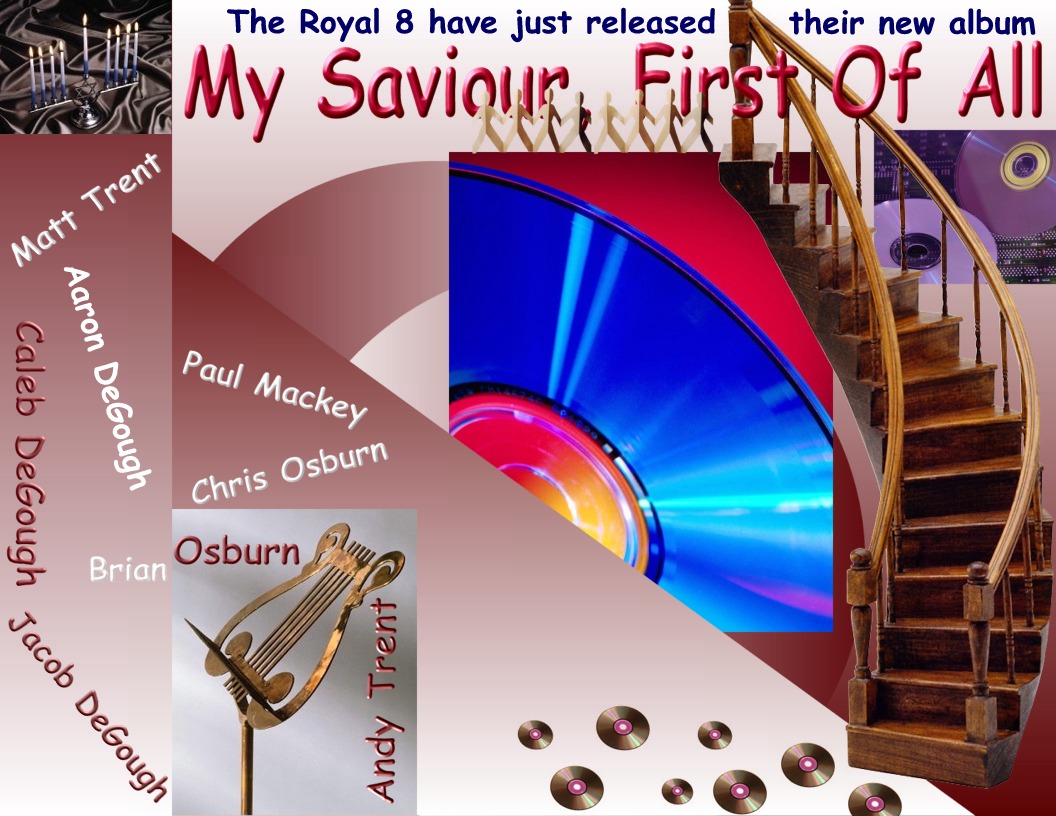 The Royal 8 have just released their new album
"My Saviour, First Of All"
The Royal 8 are made up of:
        Paul Mackey
Matt Trent
        Andy Trent
Aaron DeGough
        Jacob DeGough
Caleb DeGough
        Chris Osburn
Brian Osburn
There are 12 songs which include:
        My Saviour, First Of All
For The Lost
I Call It Home
I Just Can't Get Him Off My Mind
Amazing Love
Evermore
        Out Where The Cool Breezes Blow
At The Crossing
As The Deer
I'm On My Way
They Beheld His Glory
Now The Day Is Over
We are selling CD's and tapes for $10 an album. We ask that you make all orders through our website at www.theroyal8.com   You can also sample a few of our songs on the website as well as see various photos of the group.  If you have any questions, feel free to contact Brian Osburn at bwosburn@hotmail.com  or  209-339-8785.   Thank you for your support.